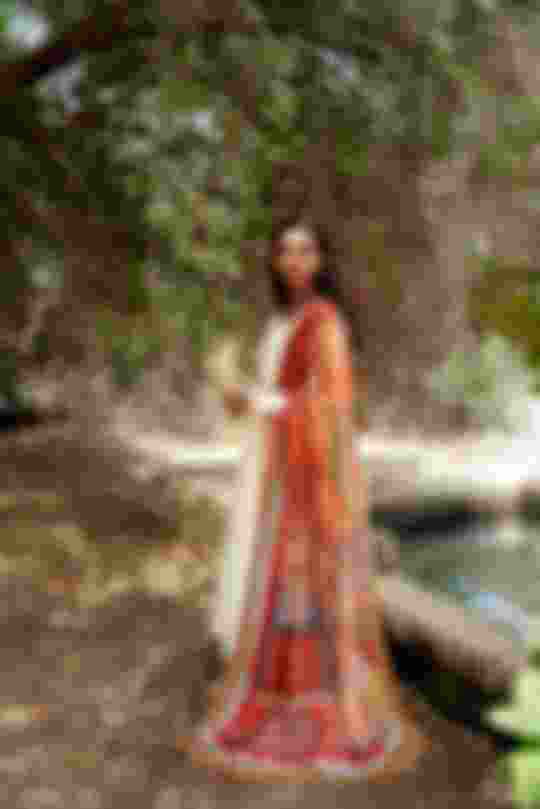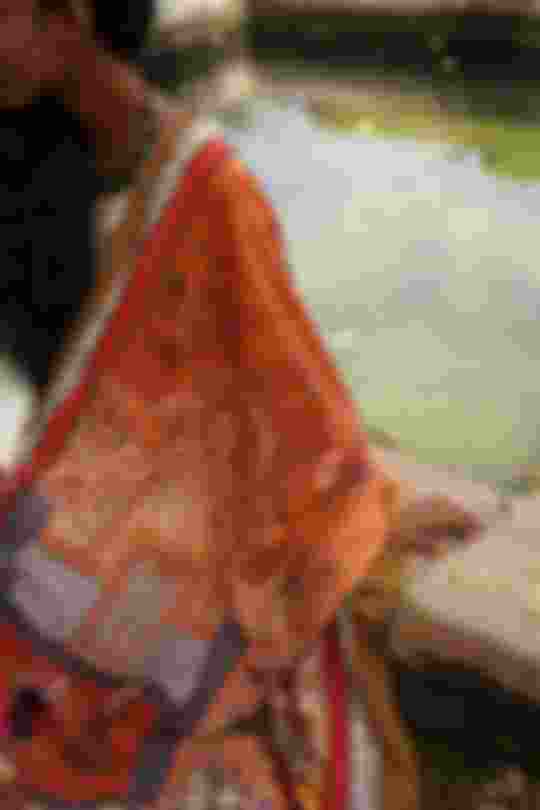 فریاد کو مجنوں کی سنے کون جہاں ہوں،لکھوں دل نالاں جرس محمل لیلیٰ۔مصحفی غلام ہمدانی۔

عالم غبار وحشت مجنوں ہے سر بہ سر،کب تک خیال طرۂ لیلا کرے کوئی

۔مرزا غالب۔

کانٹوں سے یہ کہہ رہی ہے لیلیٰ مجنوں مرا برہنہ پا ہے ارشد علی خان قلق

جنگل جنگل شوق کے مارے ناقہ سوار پھرا کی ہے مجنوں جو صحرائی ہوا تو لیلیٰ بھی سودائی ہوئی۔

میر تقی میر

کیا نقش میں مجنوں ہی کے تھی رفتگی عشق لیلیٰ کی بھی تصویر تو حیران کھڑی ہے۔

میر تقی میر۔

مجنوں بھی نہ رسواے جہاں ہوتا نہ وہ آپ مکتب میں جو کم آتی پہ لیلیٰ تھی دوانی۔

میر تقی میر۔

کہیں شام و سحر رویا تھا مجنوں عشق لیلیٰ میں ہنوز آشوب دونوں وقت رہتا ہے بیاباں میں۔

میر تقی میر۔

آہستہ قدم رکھیو تو اے ناقۂ لیلیٰ مجنوں کا بندھا آتا ہے دل گام سے تیرے۔

میر حسن۔

Material :




Sizing :


Length: 104-106 Inches
Width: 38-40 inches




Great Products Need Great Care!

MACHINE WASHING MAX 30C
DO NOT BLEACH
IRONING MAX 110C
DRY CLEANING PERCHLOROETHYLENE
DO NOT TUMBLE DRY
Each of us has a story we hold close to our hearts, whether it's the folklores we grew up listening to or the journeys we see our loved ones go on and the way their stories unfold. The odhni is a warm touch to remind ourselves of the love shared together by Layla Majnun, with a pictorial description to define the moments in their purest forms such as the madrassa where they first laid eyes on each other, to their final fate in the ending. Inspired by floral architectures that are centerpieces in highlighting the way their love blossomed throughout.
Centuries ago, a boy named Qays was fated to become a diwana but the measures taken to prevent his transition to Majnun was the very decision that began his descent to infatuation. Layla Majnun's transformation from a pehli-mulaqaat to a pehla-nasha led to the beginning of Dastaan-e-Layla Majnun. Their story unfolds into multiple trials, and untouched mysteries that eventually evolve their final fate.