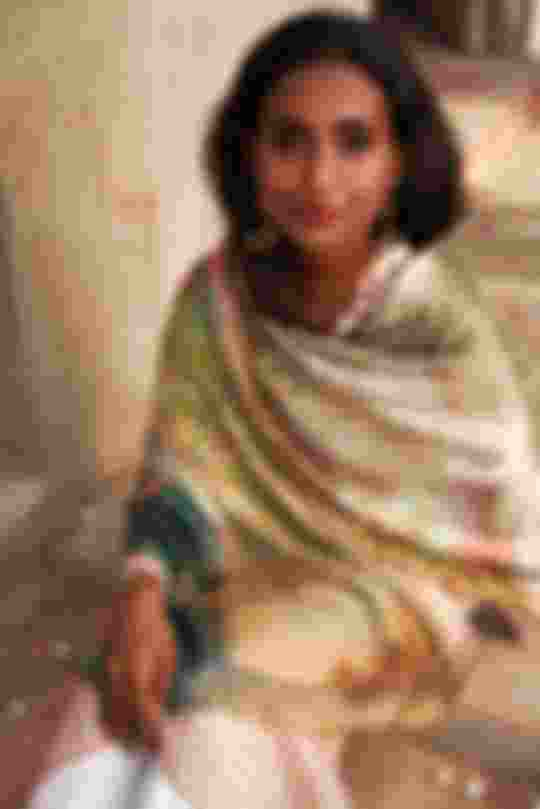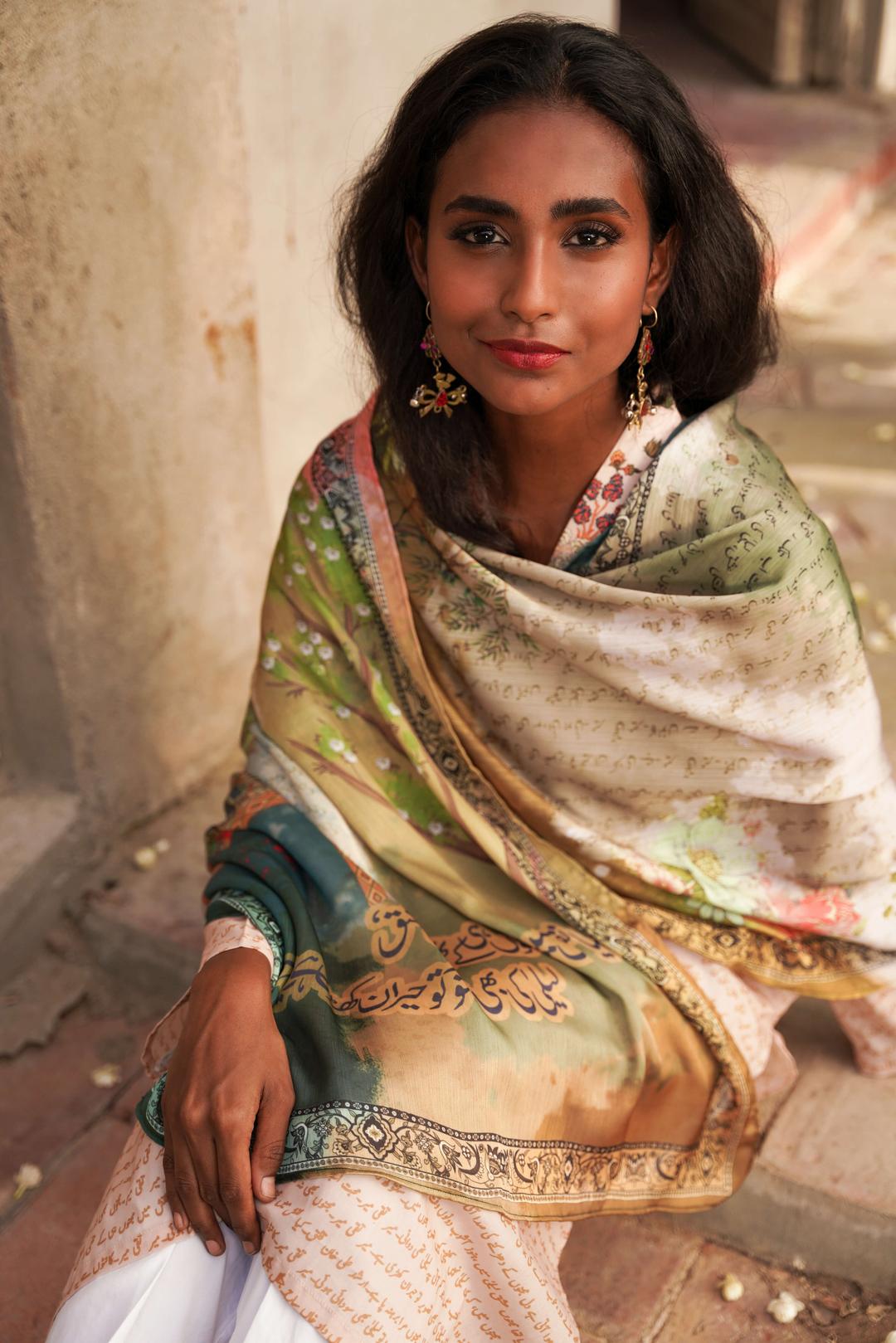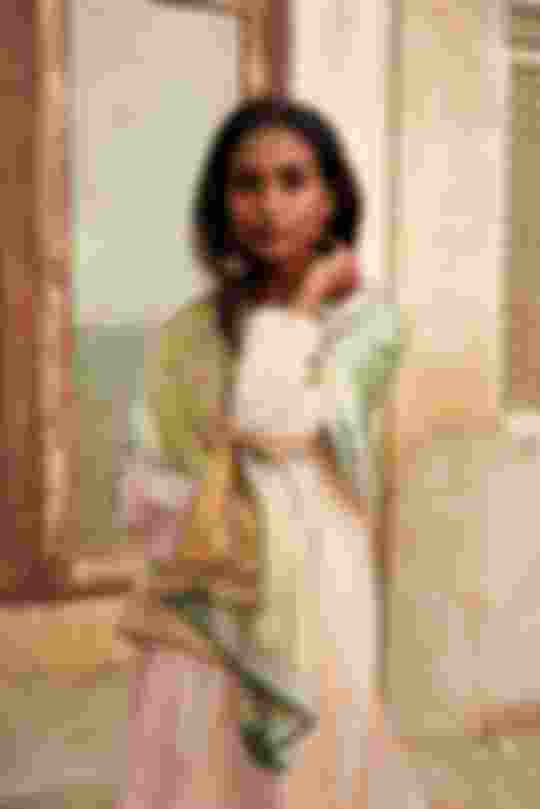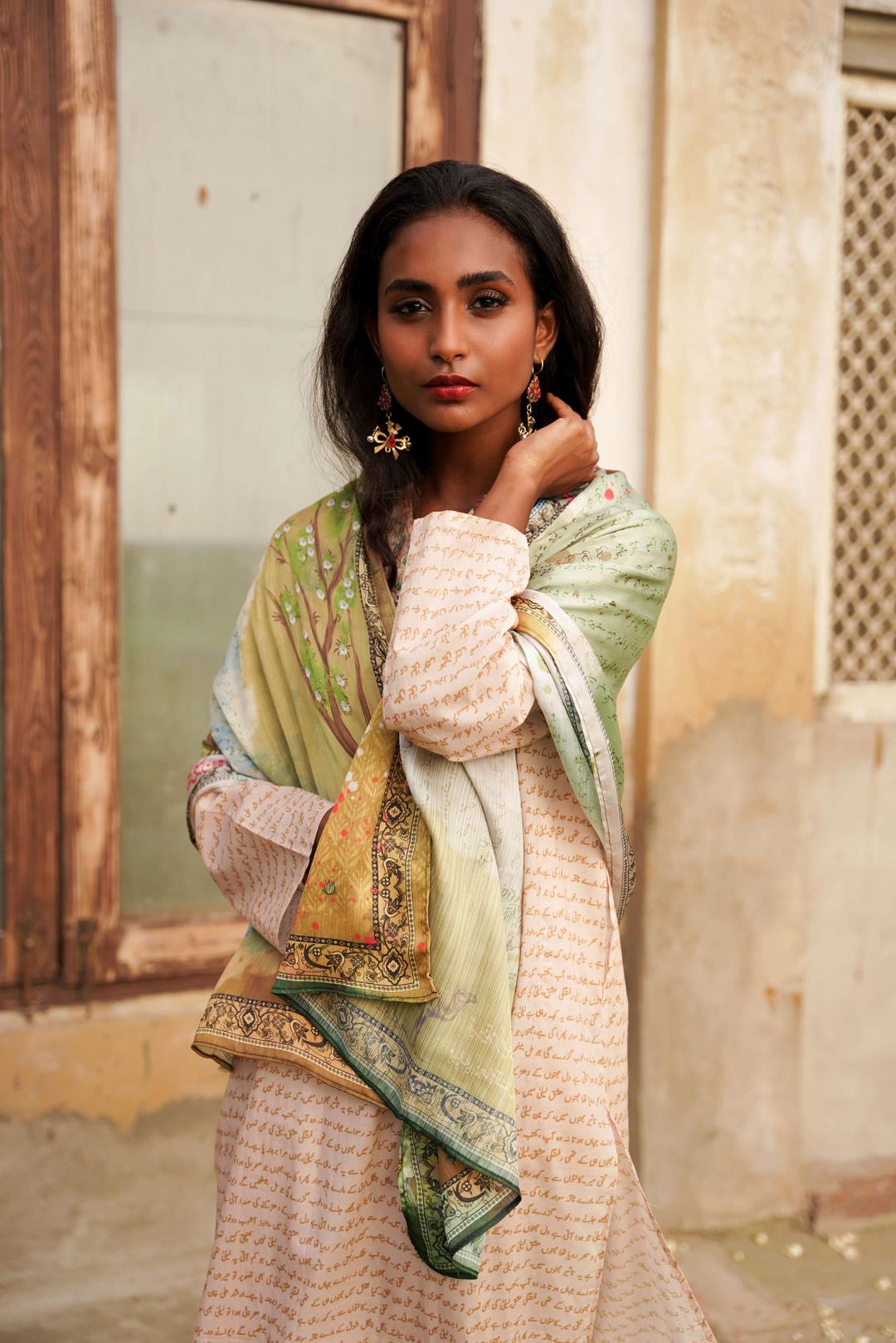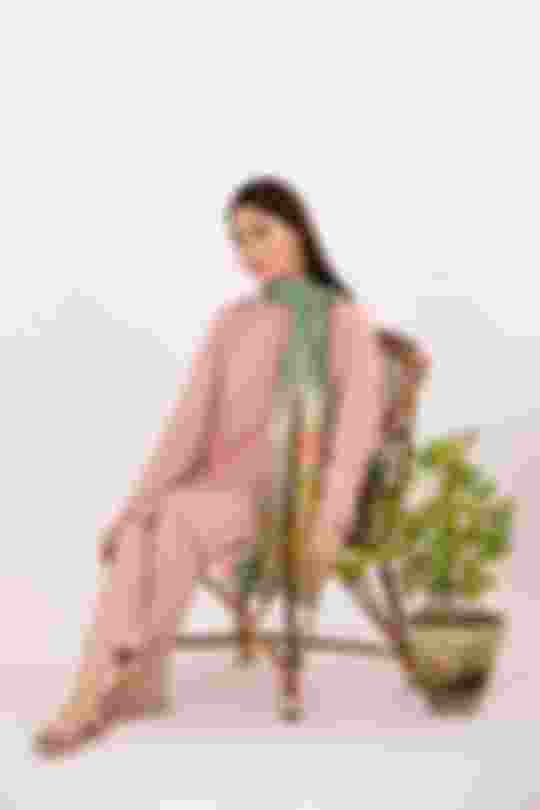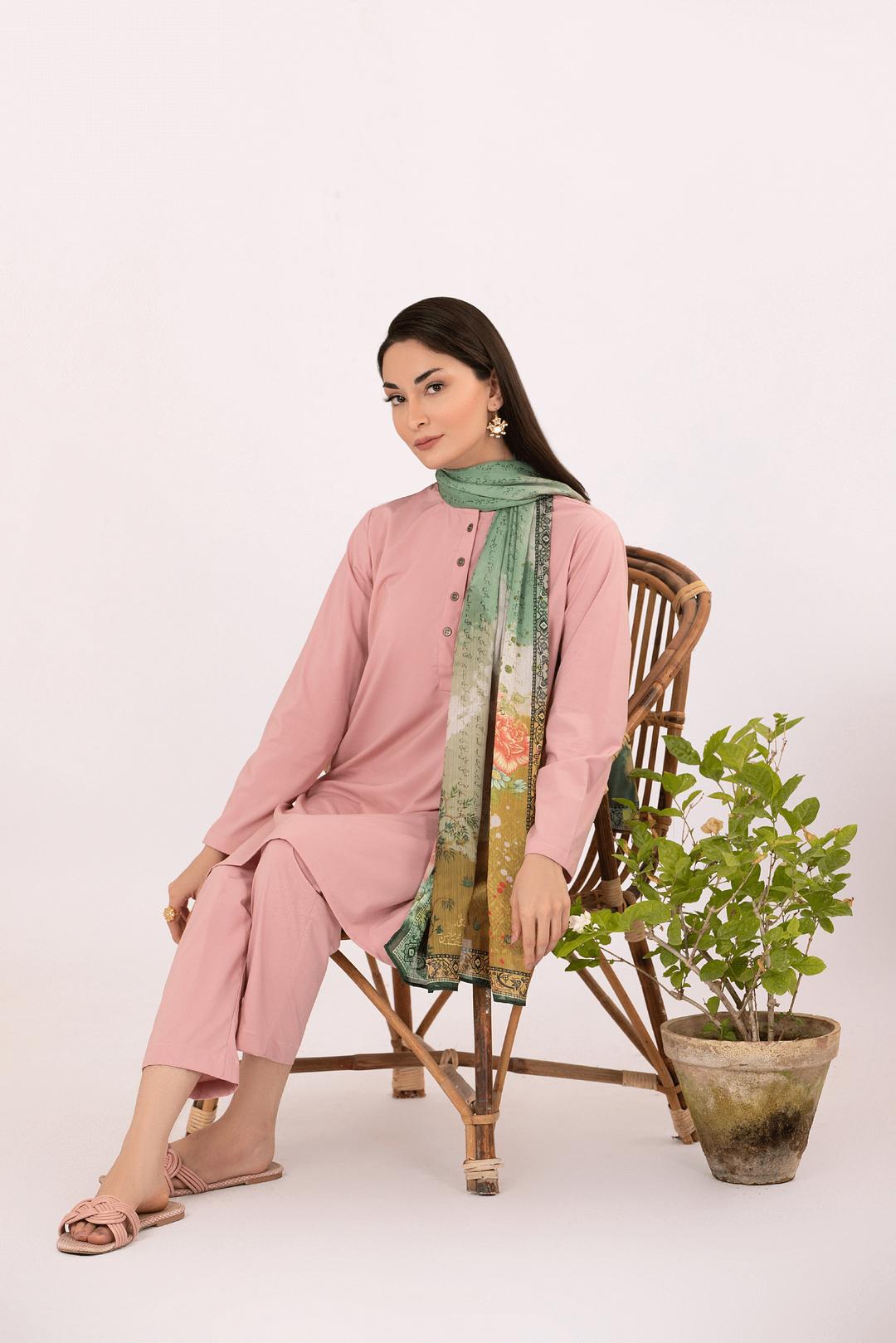 کیا نقش میں مجنوں ہی کے تھی رفتگی عشق لیلیٰ کی بھی تصویر تو حیران کھڑی ہے۔ میر تقی میر۔ آہستہ قدم رکھیو تو اے ناقۂ لیلیٰ مجنوں کا بندھا آتا ہے دل گام سے تیرے۔ میر حسن۔




Material :

Crinkle silk (100% Polyester)

Sizing :

Length: 69-70 Inches
Width: 25-26 inches

Great Products Need Great Care!

MACHINE WASHING MAX 30C
DO NOT BLEACH
IRONING MAX 110C
DRY CLEANING PERCHLOROETHYLENE
DO NOT TUMBLE DRY



Design Philosophy: Time fades like the sand in an hourglass, but memories are etched in our hearts forever. This piece is a watercolor effect scarf that adds a touch of delicacy with its pastel hues. The base of the scarf adds as an ode to Dastan-e- Layla Majnun..
Centuries ago, a boy named Qays was fated to become a diwana but the measures taken to prevent his transition to Majnun was the very decision that began his descent to infatuation. Layla Majnun's transformation from a pehli-mulaqaat to a pehla-nasha led to the beginning of Dastaan-e-Layla Majnun. Their story unfolds into multiple trials, and untouched mysteries that eventually evolve their final fate.