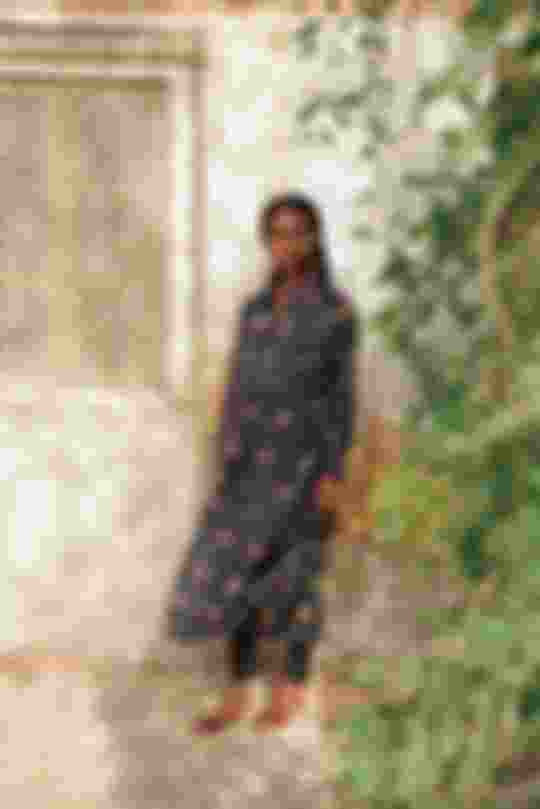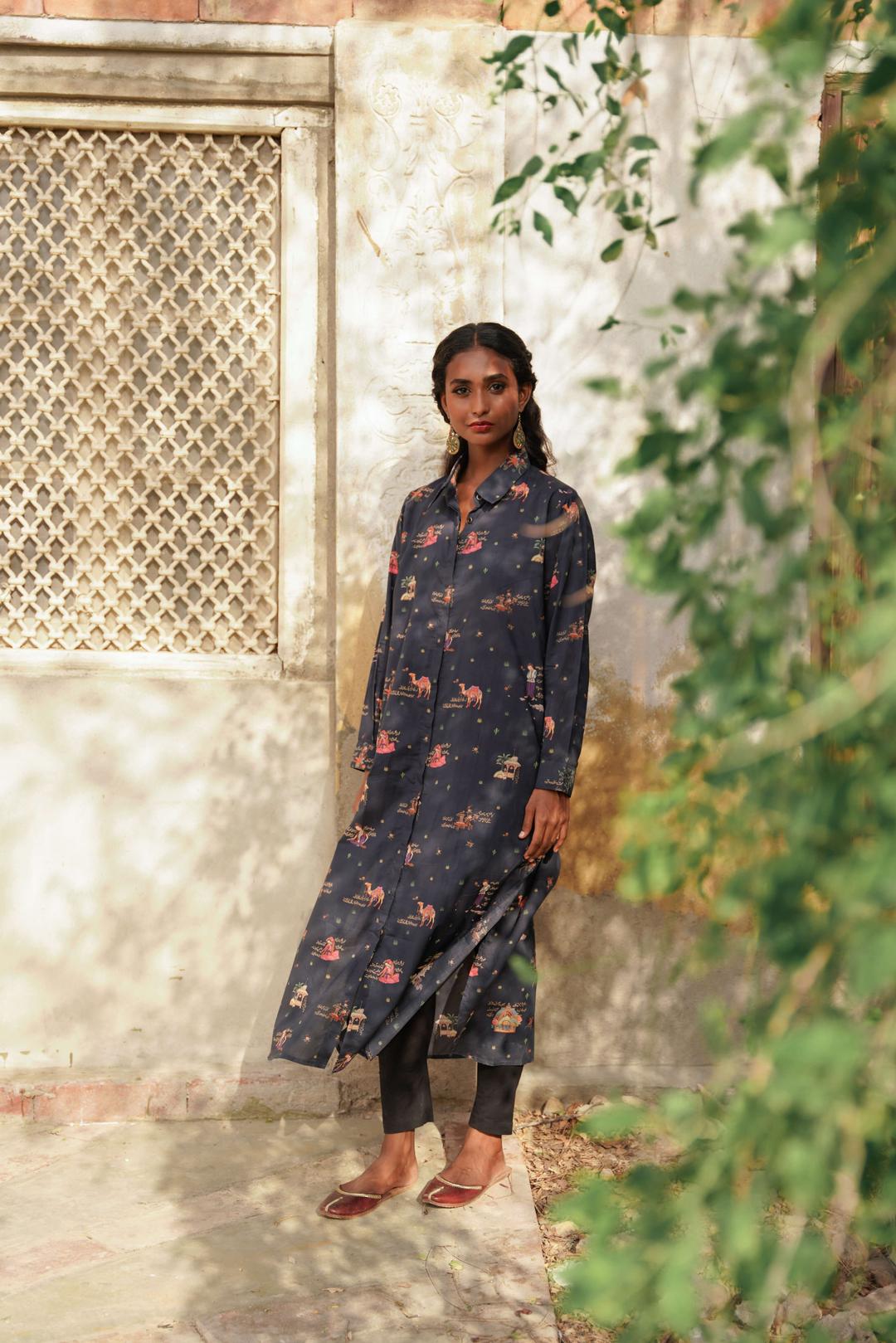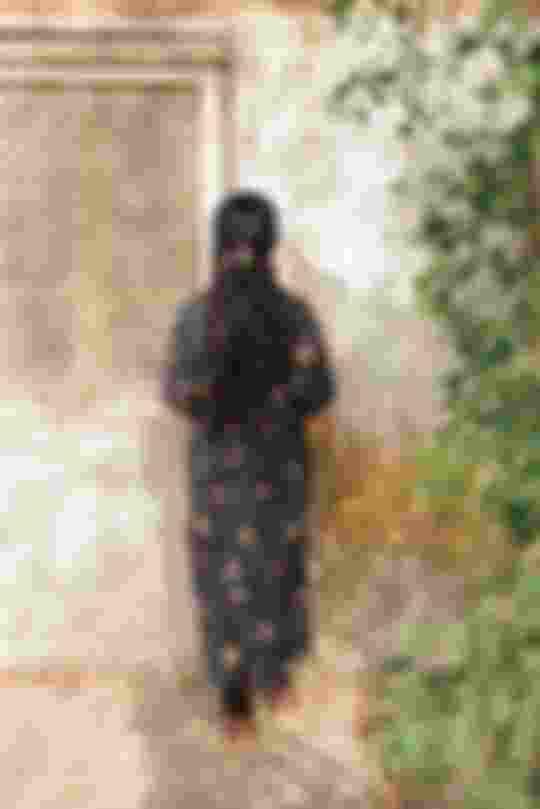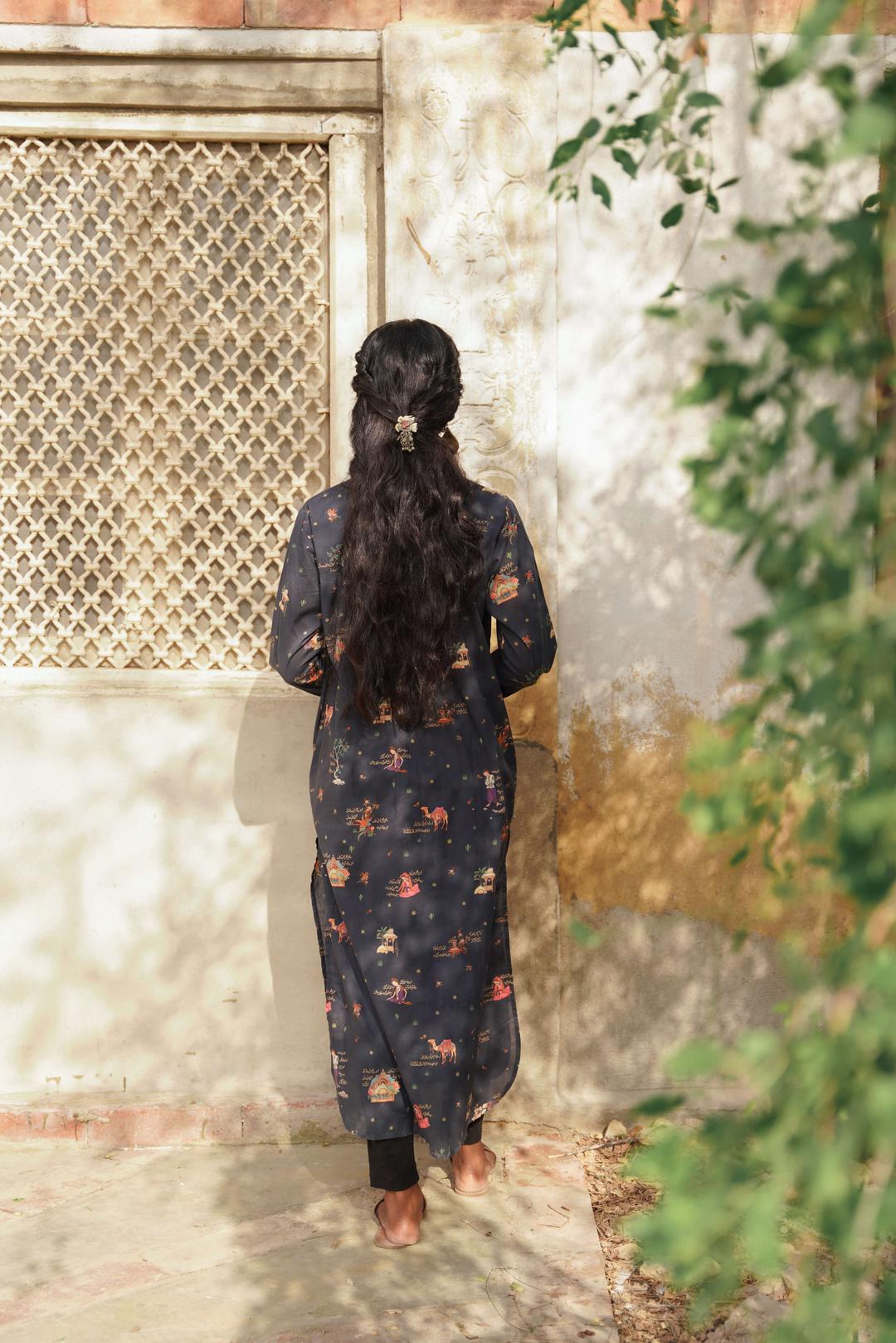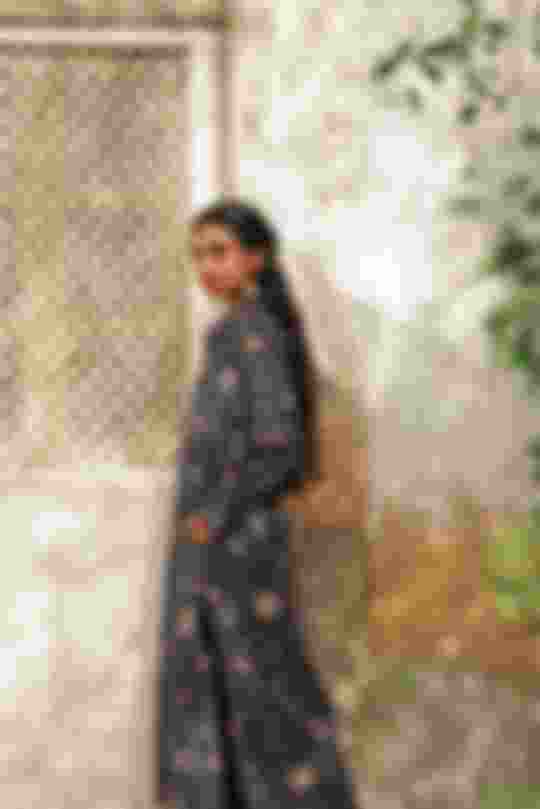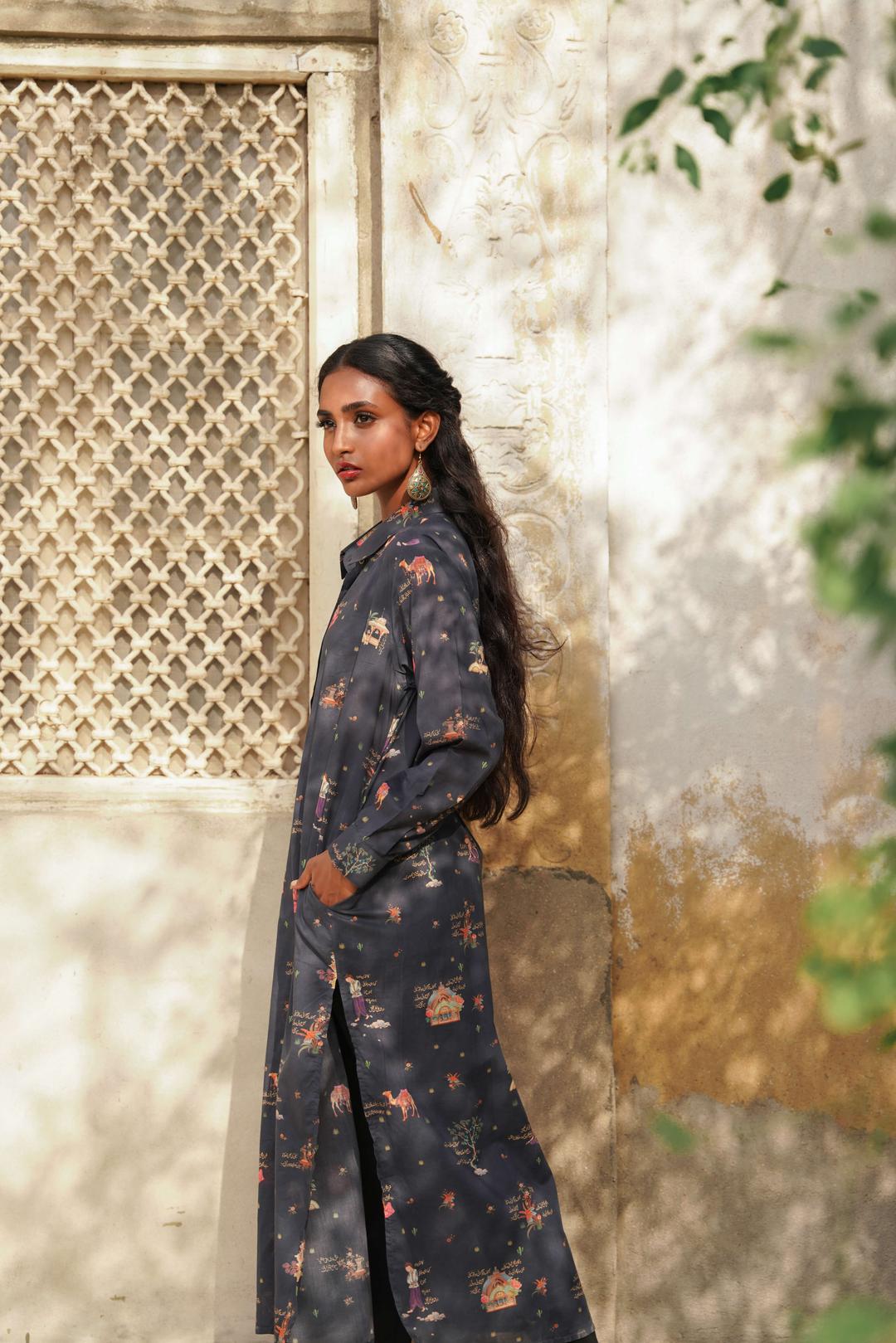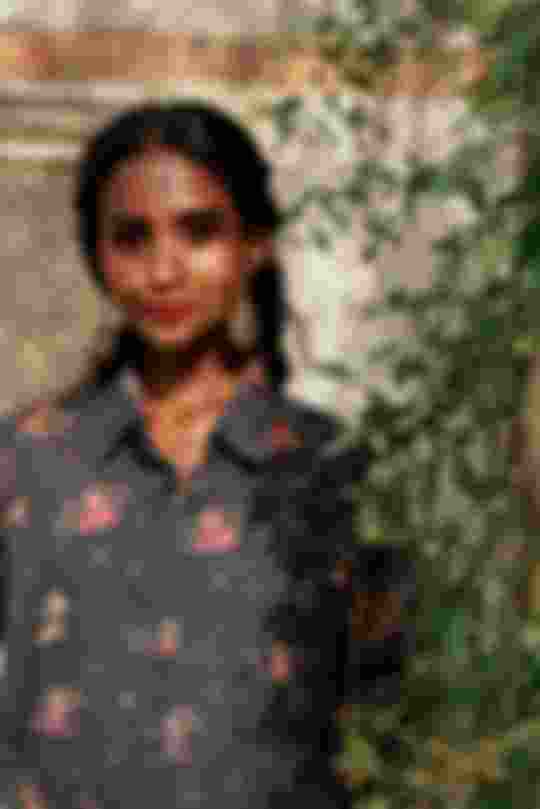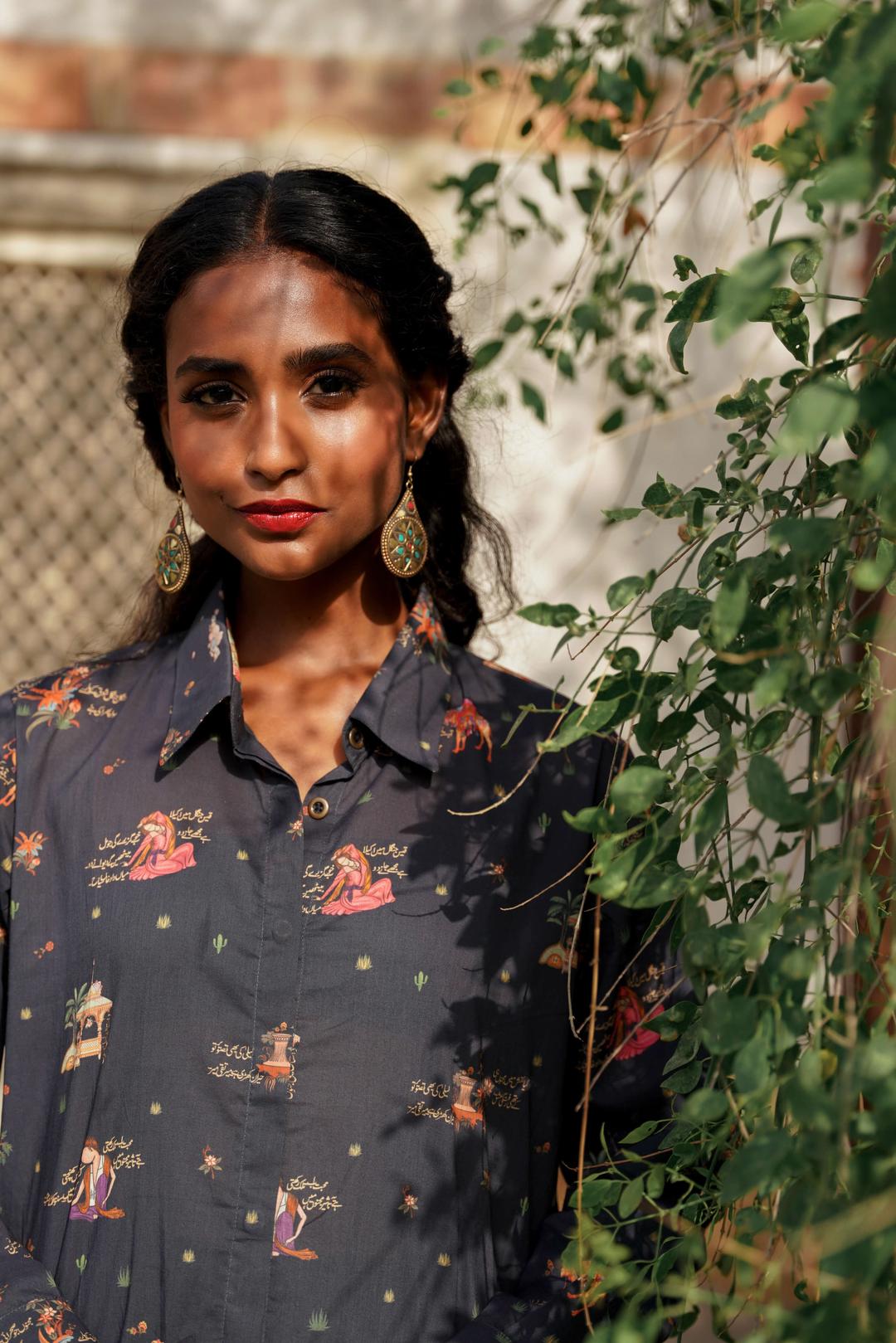 An Ode to Layla Majnun

محبت اب تلک رکھتی ہے یہ تاثیر مجنوں میں کہ بن لیلیٰ نہیں کھنچتی کہیں تصویر مجنوں میں۔ سنتوکھ رائے بیتاب۔ جنگل جنگل شوق کے مارے ناقہ سوار پھرا کی ہے مجنوں جو صحرائی ہوا تو لیلیٰ بھی سودائی ہوئی۔ میر تقی میر آہستہ قدم رکھیو تو اے ناقۂ لیلیٰ مجنوں کا بندھا آتا ہے دل گام سے تیرے۔ میر حسن۔ کانٹوں سے یہ کہہ رہی ہے لیلیٰ مجنوں مرا برہنہ پا ہے ارشد علی خان قلق قیس جنگل میں اکیلا ہے مجھے جانے دو خوب گزرے گی جو مل بیٹھیں گے دیوانے دو۔میاں داد خاں سیاح۔ کیا نقش میں مجنوں ہی کے تھی رفتگی عشق لیلیٰ کی بھی تصویر تو حیران کھڑی ہے۔ میر تقی میر۔ مجنوں بھی نہ رسواے جہاں ہوتا نہ وہ آپ مکتب میں جو کم آتی پہ لیلیٰ تھی دوانی۔ میر تقی میر۔ نجد سے جانب لیلیٰ جو ہوا آتی ہے دل مجنوں کے دھڑکنے کی صدا آتی ہے۔تعشق لکھنوی۔

MATERIAL:




DESCRIPTION:

Long Length Button Down shirt
Shirt Collar




SIZE & FIT:

Model is wearing 'Small' Size




Great Products Need Great Care!

MACHINE WASHING MAX 30C
DO NOT BLEACH
IRONING MAX 110C
DRY CLEANING PERCHLOROETHYLENE
DO NOT TUMBLE DRY
The piece is timeless and resonates with the dastaan which helps capture our hearts. The long button down shirt includes motifs of characters in the story of Layla Majnun which are placed in different positions all across the shirt with poems to define the moment in detail.
Centuries ago, a boy named Qays was fated to become a diwana but the measures taken to prevent his transition to Majnun was the very decision that began his descent to infatuation. Layla Majnun's transformation from a pehli-mulaqaat to a pehla-nasha led to the beginning of Dastaan-e-Layla Majnun. Their story unfolds into multiple trials, and untouched mysteries that eventually evolve their final fate.